Smart TV app
Working closely with the technical team responsible for building the app, I designed the user experience and interface of the payment and transactional elements of the blinkbox Smart TV app.
The most important device to blinkbox in a typical user's home is the main household TV. It was vital that blinkbox support as many ways as possible for customers to watch their content on this main screen.
Smart TVs have very limited user interfaces (typically only a four way directional controller and single button), are often slow to respond to inputs and are rendering their apps with old, slow and limited browser rendering engines.
Wireframes / prototype
Keynote allowed page layouts, text sizes and navigation options to be quickly tested on real TVs at 10' distances early in the design process.

Using one slide per state, it's possible to quickly experiment with and demonstrate different payment journeys whilst mimicking the slow one-move-at-a-time interaction required on a Smart TV.
 
Account creation during movie payment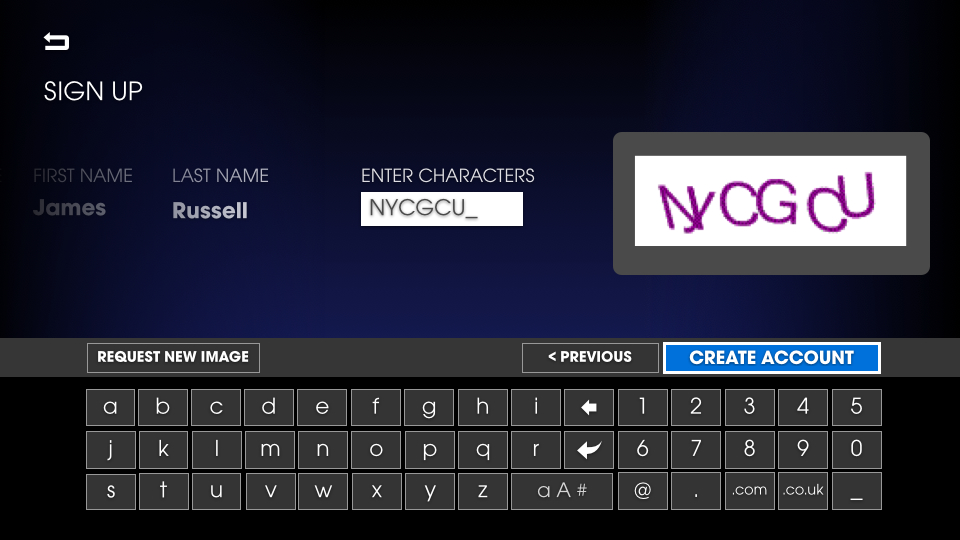 click the arrows to move through the prototype screens
Movie rental with new credit card
click the arrows to move through the prototype screens
Screenshots – live app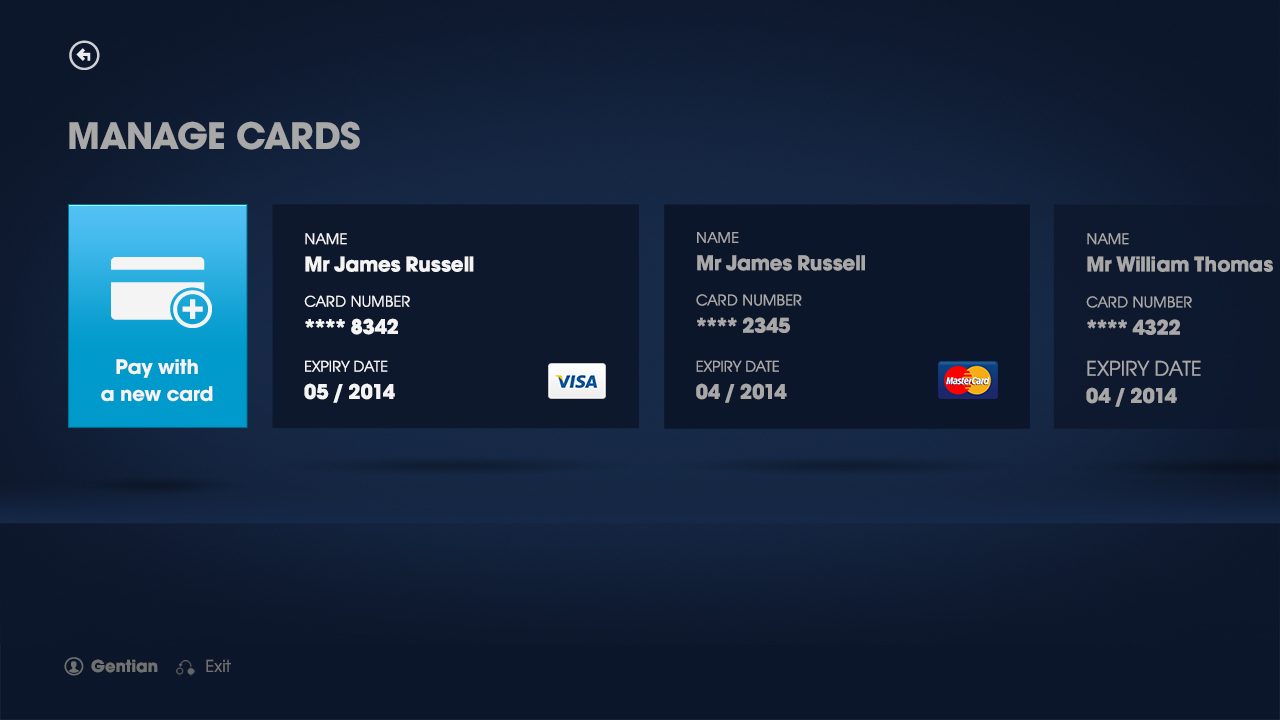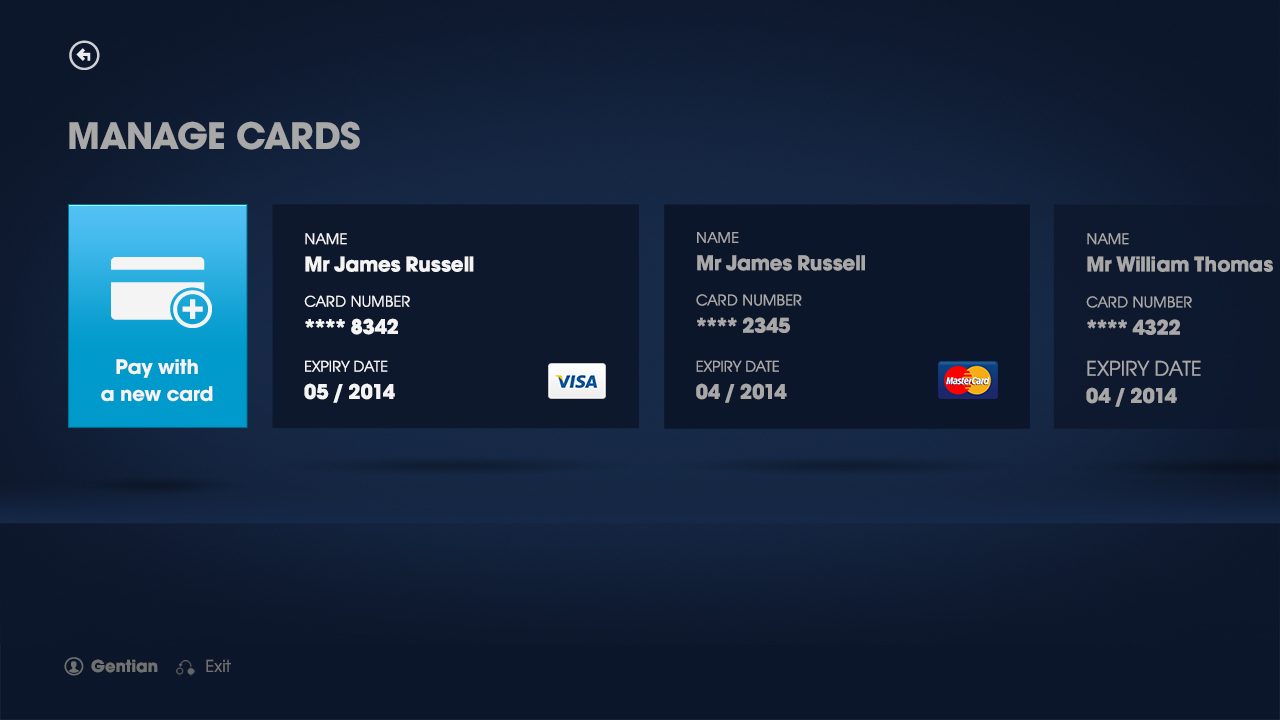 Platform
Smart TVs
(Samsung, LG, Philips, Toshiba)
Deliverables
User Journeys
Wireframes
Prototype